EXANTE takes part in the Finance Magnates London Summit 2023 and is nominated for an award
15 November 2023, 12:52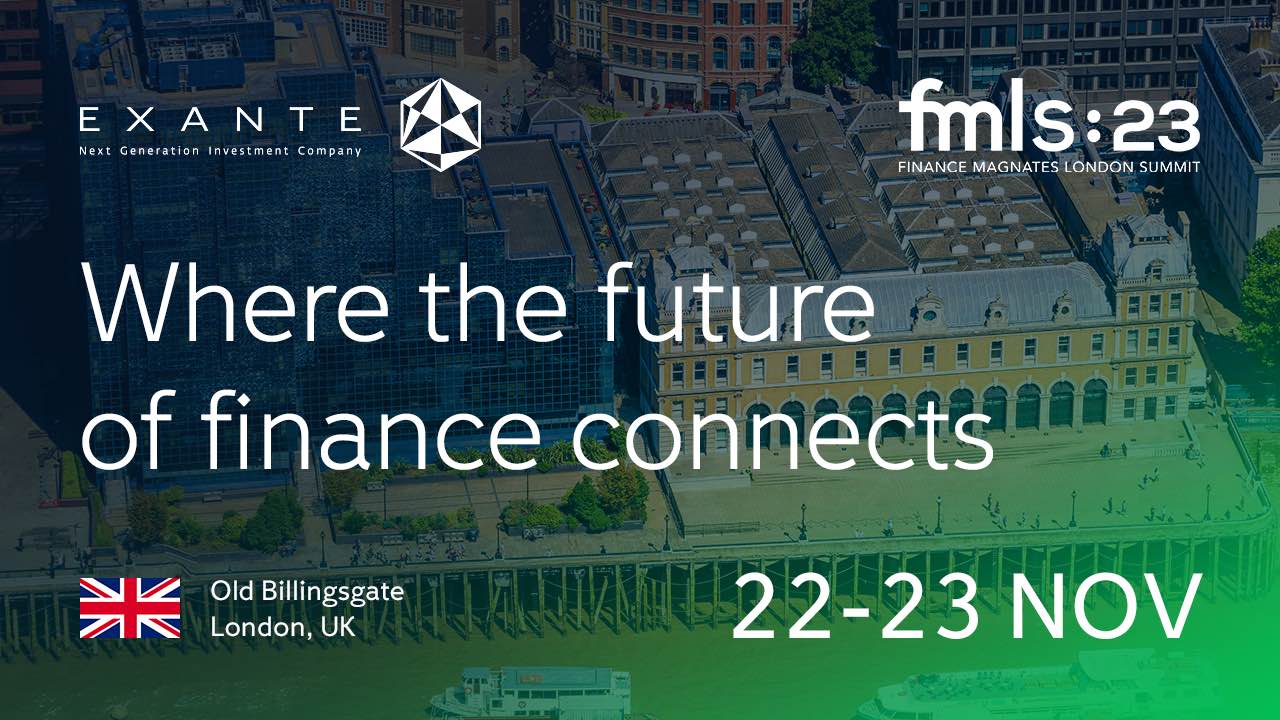 Meet EXANTE team members at the Finance Magnates London Summit 2023, on November 20-22. It is the definitive event for financial services professionals, drawing over 3,500 attendees, comprising industry experts, thought leaders, and executives from across the financial landscape.
We are also excited to announce that EXANTE has been nominated in the category "Best Multi-Asset Broker" award at the Summit. The winners will be announced in an Awards Ceremony on November 22.
Finance Magnates Summit is renowned for providing a premier platform for networking, knowledge sharing, and exploration of cutting-edge developments in the finance industry. This year, the Summit will gather more than 150 speakers, including Paul Francis Walvik-Joynt, Senior Vice President at Mastercard, David Tirado Blanco, Vice President at Revolut, Karen Zhang, Fintech Lead at Google Cloud, and more.
The Finance Magnates Summit is a pinnacle event for the finance industry. It provides an unparalleled opportunity to connect with fellow professionals, share insights, and contribute to the ongoing discussion on the future of finance. We're excited to be a part of it.
Learn more about the event: https://events.financemagnates.com/fmls23/